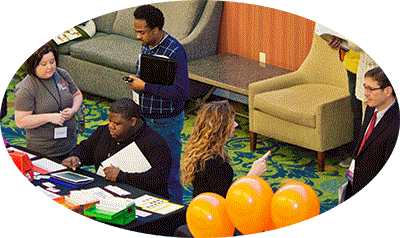 In an effort to continue providing our conference attendees with an outstanding event, we are currently seeking financial support from outside organizations for our 2015 conference. Your organization's presence would be both invigorating to our attendees and deeply appreciated by our staff. Our joint efforts can provide a wealth of opportunities to inspire teachers and empower student success in mathematics.
If interested in becoming a conference sponsor, please view the Sponsorship Guide for more detailed information, and/or contact Mandy McDonough, KCM Communications and Events Coordinator, at mcdonougha1@nku.edu.
We look forward to working with you!